GHATAM
Madras Music Season - is back again with over 1500 performances of Indian classical music, dance and allied arts spread over a period of almost two months. Scholars, critics, organisers, festival directors, artists and art lovers from all over the world reach Chennai to participate. More than 25 major month-long festivals along with mini festivals of seven to ten days plus seminars, discussions, lecture-demonstrations etc. will be presented by several music and dance organizations/sabhas.
www.artindia.net brings you a select list of performances by veterans as well as most talented musicians and dancers belonging to the younger generation in these pages. For comprehensive listings or festival schedules you may have to contact organisers.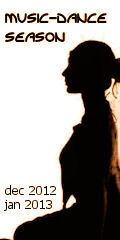 Keep visiting this page for daily updates of select performances (as and when we receive information, news and schedules of concerts, seminars etc. from performers/rasikas).
www.artindia.net will also bring out reviews, reports, interviews etc. on a daily basis from 15 Dec 2012 to 15 Jan 2013.
GS RAJAN
LIGHT DESIGNERS
Malavika Sarukkai
Bharata Natyam
18 December 2012: 07.15pm
Narada Gana Sabha
22 December 2012: 07.30pm
Krishna Gana Sabha
25 December 2012. 07.30pm
Brahma Gana Sabha
04 January 2013. 06.00pm
Music Academy
CLICK HERE to read profile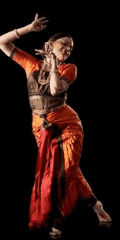 Alarmel Valli
Bharata Natyam
23 December 2012: 07.30pm
Krishna Gana Sabha
28 December 2012: 07.30pm
Brahma Gana Sabha
30 December 2012. 07.30pm
Karthik Fine Arts
05 January 2013. 06.00pm
Music Academy
CLICK HERE to read profile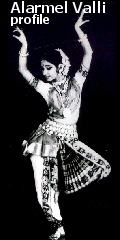 Alarmel Valli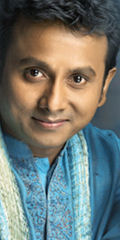 Unnikrishnan
Carnatic Vocal
13 December 2012
Brahma Gana Sabha
22 December 2012
Kamaraj Arangam
31 December 2012
Music Academy
04 January 2013
Rama Rao Kalyana Mandapam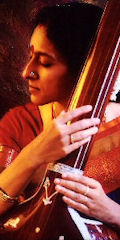 Bombay Jayashri
Carnatic Vocal
19 December 2012. 06.00pm
Bharat Kalachar
22 December 2012. 04.00pm
Krishna Gana Sabha
24 December 2012. 06.00pm
Mylapore Fine Arts
29 December 2012. 04.00pm
Music Academy
Bijoyini Satpathy
Sudha Raghunathan
Carnatic Vocal
19 December 2012. 07.00pm
Indian Fine Arts
22 December 2012. 07.30pm
Kamaraj Memorial Hall
24 December 2012. 04.15pm
Music Academy
31 December 2012. 04.30pm
Narada Gana Sabha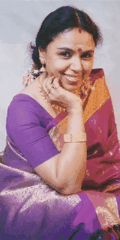 T M Krishna
Carnatic Vocal
16 December 2012. 10.30am
Bharat Kalachar
20 December 2012. 10.00am
Krishna Gana Sabha
23 December 2012. 09.30am
Narada Gana Sabha
01 January 2013. 07.00pm
Music Academy
Suphala
Rama Vaidyanathan
Bharata Natyam
22 December 2012: 07.30pm
Narada Gana Sabha
26 December 2012: 07.30pm
Bharatiya Vidya Bhawan
01 January 2013. 07.30pm
Krishna Gana Sabha
03 January 2013. 06.00pm
Music Academy
CLICK HERE to read profile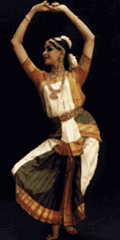 Priyadarsini Govind
Bharata Natyam
15 December 2012
Narada Gana Sabha
19 December 2012
Karthik Fine Arts
22 December 2012
Bharat Kalachar
06 January 2013. 06.00pm
Music Academy
CLICK HERE to read profile
Arushi Mudgal
Urmila
Satyanarayanan
Bharata Natyam
16 December 2012: 07.30am
Narada Gana Sabha
23 December 2012: 06.30pm
Bharatiya Vidya Bhawan
27 December 2012: 07.30pm
Krishna Gana Sabha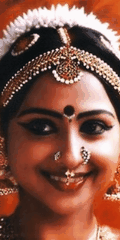 Janaki Rangarajan
Bharata Natyam
19 December 2012: 10.00am
Krishna Gana Sabha
02 January 2013: 06.00pm
Karthik Fine Arts
11 January 2013. 06.00pm
Brahma Gana Sabha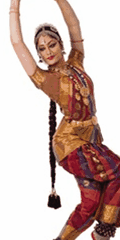 ABOUT US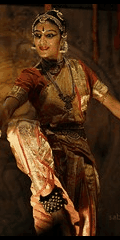 Lavanya Ananth
Bharata Natyam
15 December 2012: 02.00pm
Narada Gana Sabha
26 December 2012:. 06.00pm
Bharatiya Vidya Bhawan
07 January 2013. 06.00pm
Brahma Gana Sabha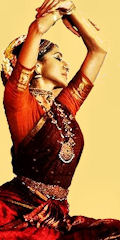 Meenakshi Srinivasan
Bharata Natyam
04 December 2012: 06.45pm
Bharat Kalachar
10 January 2013: 06.00pm
Brahma Gana Sabha
GURUS
Narada Gana Sabha
314 T.T.K. Road
Chennai 600018
Krishna Gana Sabha
20 Maharajapuram Santhanam Salai, T. Nagar
Chennai 600017
Sri Rama Baktha
Jana Samaj
S/17-B, Ponnambalam Salai
K. K. Nagar, Chennai 600078
Tel:+91-(0)-44-23661529