CARNATIC MUSIC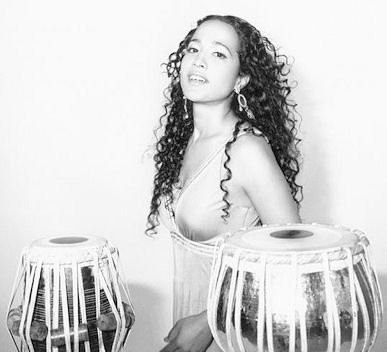 Tabla artist, composer, and producer Suphala is a protégé of the great tabla masters Ustad Allarakha and Ustad Zakir Hussain.
She has collaborated with several artists including Sean Lennon, Edie Brickell, Norah Jones, Perry Ferrell (Jane's Addiction), hip hop producer Timbaland, Lady Ms. Kier (Dee-Lite), 4Hero, Vernon Reid (Living Colour), and Yoko Ono.
In January 2005, Suphala was the first artist and first female to perform in Afghanistan after the fall of the Taliban.
An Indian born and raised in America, Suphala travels to India every year to explore new depths of tabla and Indian sound. She is well-versed in Indian and Western Classical music, having studied piano since the age of four.
Suphala's compositions are described as sensual, high-brow, cinematic, high-tech, authentic, and mood-altering.