KATHAKALI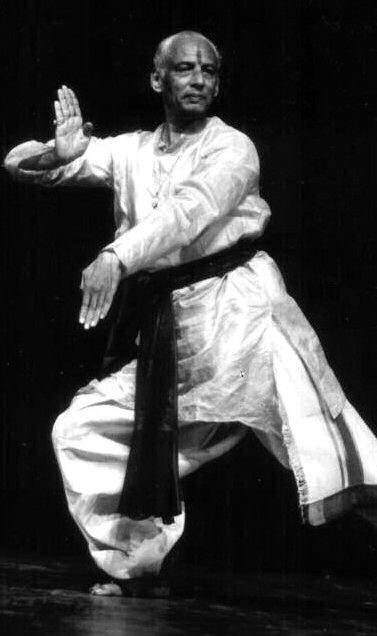 Sculptural evidence from all parts of India and the surrounding region points to a rich tradition of dance and music that flourished over a thousand years ago. All over ancient India, it would seem, dance and music were seen not merely as ways to celebrate but also as offerings of worship and thanksgiving to the Divine. Over the course of time, the dance forms practiced in the different parts of the country were codified and developed distinct identities according to the geographic, socio-economic, and political conditions of each region.
The dance form Kuchipudi developed in what is now known as the state of Andhra Pradesh in southern India. Kuchipudi derives its name from the village Kuchelapuram, where it was nurtured by great scholars and artists who built up the repertoire and refined the dance technique.
The technique of Kuchipudi makes use of fast rhythmic footwork and sculpturesque body movements. Stylized mime, using hand gestures and subtle facial expression, is combined with more realistic acting, occasionally including dialogues spoken by the dancers. In this blend of performance techniques, Kuchipudi is unique among the Indian classical dance styles. Kuchipudi today is performed either as a solo or a group presentation, but historically it was performed as a dance drama, with several dancers taking different roles. The themes are mostly derived form the scriptures and mythology, and the portrayal of certain characters is a central motif of this dance form. One example is Satyabhama, the colourful second consort of Lord Krishna. Another unique feature of Kuchipudi is the Tarangam, in which the performer dances on the edges of a brass plate, executing complicated rhythmic patterns with dexterity, while sometimes also balancing a pot of water on the head.
Kuchipudi is accompanied by Carnatic music. A typical orchestra for a Kuchipudi recital includes the mridangam, flute and violin. A vocalist sings the lyrics, and the nattuvanar conducts the orchestra and recites the rhythmic patterns.