CARNATIC MUSIC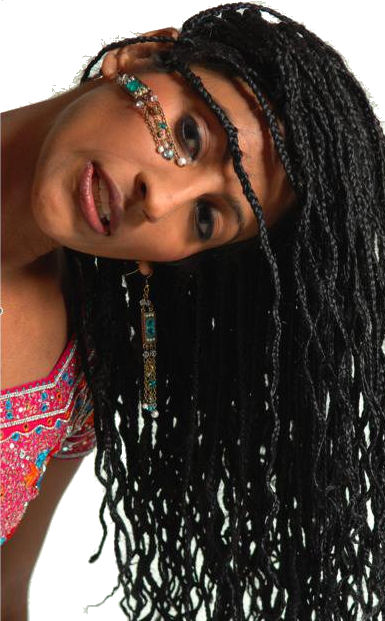 Kalpana Raghuraman is a full-time dancer, choreographer and teacher of dance. Born and raised in the Netherlands yet deeply rooted in her South Indian cultural roots, Kalpana sees herself as one who creates bridges– between cultures, traditions and people.
Dance is her love, her passion. Her performances and workshops have taken her to Belgium, Germany, Luxemburg, England, Scotland, USA, Canada, Portugal, the Ukraïne, Poland, Lithuania, Greece, Mali and India.
Extensive study trips to India have put Kalpana in touch with the contemporary and ancient interpretations of Bharatanatyam. Her Masters in Cultural Anthropology delved into the changing dynamics in Bharatanatyam - checking out the current trend with dance gurus such as Padmini Ravi and side by side, having a taste of the age old tradition of gurukulavasam, living and learning with the teacher, the guru. With these experiences, her roots and insight went deeper, expanding her repertoire of the traditional and contemporary developments in Indian dance. Besides learning from her mother Sharadha Raghuraman and then from Padmini Ravi, various renown dance masters such as the Danayanjayans, C.V. Chandrashekar and Kalyansundaram Pillai have been Kalpana's other mentors. She still makes annual visits to India to give performances and join master classes.
During Kalpana's visit to Mali, West Africa, on a grant (2006), she studied Mandinka dance and music. In her project InDiaspora she explores similarities and connections between Indian and West African dance and music, in an amazing cross-cultural melange. And in a study trip to India on yet another scholarship, she went to study the traditional Indian martial art form Kalaripayattu (2007) at CVN Kalari, Trivrandrum, Kerala. Another enrichment for her work, she felt more and more integrated into the wealth of her cultural roots.
With such an eclectic approach, Kalpana's work is characterised by an openness, which is inviting and seeks out experiment and versatility. It has a very personal flair, best described as being somewhat uncommon, innovative, yet extraordinary and touching.
Kalpana is transforming the essence of the ancient and the contemporary, infusing it with a breath of fresh air! -

www.kalpanarts.com