CARNATIC MUSIC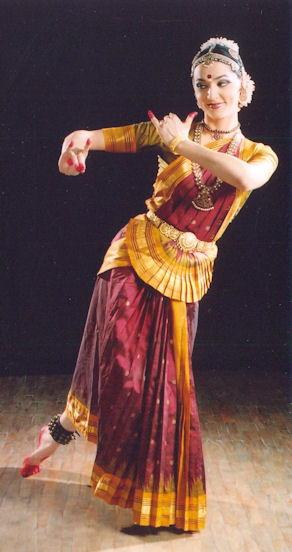 Marie Elangovan is an established exponent and teacher of Bharatanatyam. Born in Quebec, she is the disciple and daughter-in-law of Late Guru K.J. Govindarajan, one of the most illustrious gurus of his time.

A widely acclaimed dancer, she has performed extensively in India and abroad and participated in a number of prestigious festivals. She is a graded artiste of Doordarshan and has featured in many dance programmes and biographical stories on television.

As a choreographer, Marie has presented several works on both traditional and contemporary themes. She is the artistic director of Parampara centre for Indian classical dance and music.
CONTACT:+91-9899071441