CARNATIC MUSIC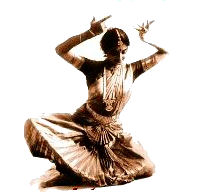 PARUL PANDYA DHAR is Assistant Professor, Department of History of Art, National Museum Institute (NMI). She did her PHD from the NMI in Toranas in Indian Architecture: with comparative reference to Southeast Asia (2005).
Parul is also an excellent Bharata Natyam dancer who underwent training at Rukmini Devi Arundale's Kalakshetra, Chennai.
She is fluent in Hindi, English, Gujarati, Sanskrit, Tamil and French. She has been awarded grants and scholarships from Nehru Trust for the Indian Collections at Victoria and Albert Museum, London (NTICVA), for research on torana fragments in the V & A Museum, 2004 and Junior Research Fellowship (JRF) by University Grants Commission (UGC). She has also taught and lectured at Jawaharlal Nehru University; Institute of Archaeology; Indian Council for Cultural Resources (ICCR), Centre for Cultural Resources and Training (CCRT); SPICMACAY etc. She has presented papers at several conferences and is a published historian. She is a trained Bharatanatyam exponent.