B
orn in Malaysia and cultured under an impressive lineage of dance gurus in Malaysia and India; Ajith Bhaskaran Dass spurned a career in law to rank amongst the foremost classical dancers of the country. Ajith is a versatile performer, choreographer and the artistic director of his own dance company, Suvarna Fine Arts based in Johor Bahru, Malaysia. Ajith's innovative creativity and exquisite interpretation of both Bharata Natyam and Odissi brings a refreshing new breath without sacrificing the essential classical purity of both.
Ajith has performed extensively all over South East Asia, India, USA, Canada and Europe, giving dance performances, lecture demonstrations and workshops. He has annually toured to USA to rave reviews and in July 2010 completed his 15th successful US tour.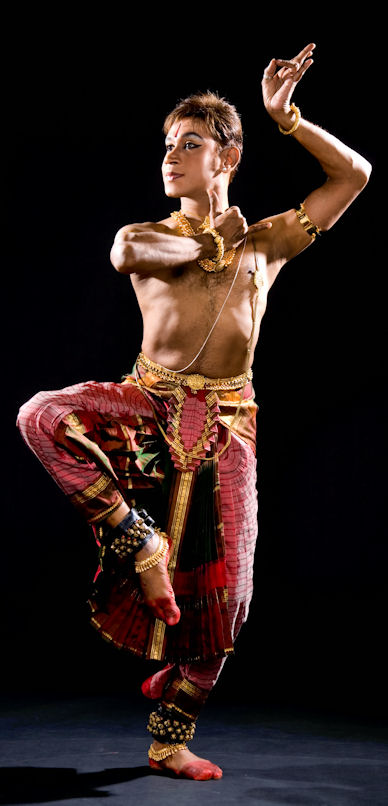 For Ajith, the compulsive need to dance, to lose and to renew himself in the spiritual spring of dance is his prime motivator - dance is his very life breath itself!
Ajith is not merely a dancer, but he is also a much sought after choreographer and nattuvanar. He has been invited numerous times as the guest choreographer by leading dance schools in Singapore, the Apsaras and Maya Dance Theatre as well in the US, Shakti Performing Arts.
Ajith's passion for his dance has manifested itself not just in his ability as a dancer and choreographer but also as a teacher of the arts in the school he established over 17 years ago : Suvarna Fine Arts. Popularly known as Suvarna, it was established by Ajith over 17 years ago and has been recognised as one of the most active catalysts of Indian dance in Malaysia. Based in Johor Bahru, the southern most state in Malaysia, Suvarna's distinct and original dance works present authentic classicism on the contemporary stage with universal appeal.
Suvarna boasts of an impressive repertoire of professional productions and collaborations both in Malaysia and abroad. Ajith and his dancers are recognised for their vibrant dance renditions, striking choreography and innovative theatrical presentations. In keeping with its desired objective of promoting and nurturing classical dance as a powerful medium for the performing arts, Suvarna also continues to train and produce dancers of exceptional talent. Suvarna's dancers have achieved recognition as some of the finest dancers in Malaysia.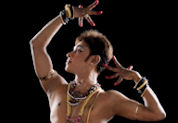 Ajith Dass
2N Jalan Encik Besar Zubaidah
80100, Johor Bahru
Malaysia
ajithdance@gmail.com