CARNATIC MUSIC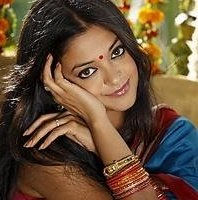 Arunima is a disciple of the renowned dancing duo, Padmashree Guru JayaRama Rao and Vanasree Rao. She started learning Kuchipudi at the age of seven. She had her initial training under the famous exponent of Kuchipudi, Padmabhushana Smt SwapnaSundari. She later joined the Kuchipudi Dance Academy run by the Rao couple where she has blossomed into a fine artiste.
As a young girl of 9, Arunima acted in the ballet "Amrapali". From then on Arunima pursued her art with relentless devotion to achieve soaring heights in the field of classical dance.
At the age of 15, she caught the eye of discerning viewers and dance critics at the Andhra Day Celebrations in 1993. Soon after, she danced at the Hyderabad Art Festival in 1994 and was well appreciated. The Kuchipudi Dance Academy formally launched her in 1995 where she performed her 'Arangetram' at the Triveni Kala Sangam, New Delhi. Since then, she has performed widely across the nation both as a solo artiste and as part of her gurus' team at various dance festivals and prestigious venues including the India International Centre, Andhra Bhawan, the India Habitat Centre, Ayappa Temple, Triveni Kala Sangam, Trade Fair 1999, 2002, 2003, 2006, SOPAN festival by Sahitya Kala Parishad, Delhi Tourism Festival at Santushti 2003, the Bharat Yatra Festival in Lucknow 2001, Shringaramani festival in Mumbai 2001, Kuchipudi dance festival in Kuchipudi Village, Chitrangada ballet -National Choreography Festival at Habitat Centre 2003, Qutab Festival in 2003, Young Dancers Festival at Kolkata sponsored by Sangeet Natak Academy in 2004, Legends of India Festival at Kamani in 2004, Kalidasa Festival at Nagpur in 2004, Habitat World in September 2005, Virasat Festival at Dehradun in 2005, the Mardol Classical Dance Festival at Goa , the Goa International Center in 2006, Nehru Center in Mumbai in 2006 , Biotech Conference in Hyderabad in 2006, Ugaadi ( AP Bhawan ) Celebrations in 2006, Jhansi Mahotsav in 2006 and Chamba festival in 2006 . She was also invited to perform for the Honorable President of India at Rashtrapati Bhawan in June 2006.
In an endeavour to share the joy of being closely involved with India's rich cultural heritage, she has also worked for SPIC MACAY, a voluntary cultural organization as its Planning and Finance coordinator for St. Stephen's College where she was a student doing her B.A. (Hons) in Economics.
Arunima has displayed her art in international dance festivals. She was invited to dance by Indian Trade Promotion Organization (I.T.P.O.) at the EXPO 1998, which was held in Lisbon, portugal. Thereafter, she performed at the closing ceremony of India's 50th year of Independence held in Bonn, Germany and at the EXPO 2000 in Hanover, Germany. In 2004 she was selected by the I.C.C.R., Ministry of External Affairs India to perform at various prestigious venues in Australia, including Canberra Festival and Sydney Opera House and Fiji, Thailand, Malaysia & Indonesia. She performed at Germany in Nuremburg and Frankfurt as a part the India Week celebrations & at Tagore International Center in Berlin in 2005.
In the year 2001, Arunima went to London to pursue a master's degree in finance at the prestigious London School of Economics. She was invited to perform at the Nehru Centre in London, 2001 which was well appreciated. She was invited to perform at the Nehru Center for the second time in 2005 and she featured in the London School of Economics Newsletter for her outstanding performance.
Recognition has also come to Arunima in the form of the Sahitya Kala Parishad Scholarship for Dance in 1998 presented to her by the State Government of India and the Shringaramani title by Sur Shringar Samsad. Her appreciative reviews and dynamic profile have been featured in all leading television channels and newspapers including Hindustan Times , Times of India, Indian Express, Business Standard, India Today etc.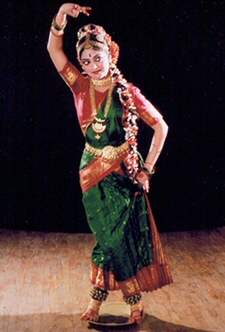 Besides Dance, Arunima has also excelled in academics. She earned a Bachelor of Arts degree in Economics from India's prestigious St. Stephen's College and then studied MSc in Accounting and Finance from the London School of Economics. Her outstanding performance led her to teach at the LSE summer school in 2002. After completing her teaching assignment, she returned to India to continue with her dance. She is currently a Manager in Global Strategic Initiatives division at American Express in Delhi and has won many awards for her outstanding professional performance.
Besides being empanelled as an Established artiste at the I.C.C.R , Arunima is also an A grade artiste of the All India Radio and Doordarshan. She is also keenly interested in dramatics and has performed in a number radio and television programmes and commercials.
She is also a keen Pistol shooter and has won several medals in State and National Championships, including a Gold Medal in National Championship in 1999. She was also, the Captain of the Rifle Shooting Club in her college and received College Colours for her outstanding performance in Shooting. She is also the recipient of the Government of India Sports Talent Search Scholarship (1991-1992).
However Kuchipudi continues to be her abiding passion, which she pursues with relentless devotion. Endowed with "a pair of large eyes, a mobile visage and attractive stage presence", Arunima is a devoted dancer with a promising career ahead…….