GHATAM
Sound is the fundamental tool of music. Researchers have proved that sound can effect human body in far more ways than one can think. Uneven sound can not only impair his auditory abilities, but also ruin his ability to concentrate and cogitate. People, who routinely work in an atmosphere where the sound level crosses 85 decibels, may after some time suffer from tinnitus. The patient starts hearing shrill sound of bells and this state may last from a few hours to weeks. The British organization, Royal National Institute for Deaf people has started a Safer Sound Campaign. As a result the percentage of youngsters below 18 getting deaf in Norway that rose from 18 to 35 in ten years, again started falling down and was curbed at 15 percent.
A large part of the culprit sounds are caused by the modern music. The rock bands have continuously evolved into greater use of metallic sounds than the earlier softer tones. Apart from this, the beats are also more vigorous and repetitive. The ordinary every-day world has also become enmeshed with louder and shriller sounds. Vehicles, household gadgets, public address systems are now driving away the atmospheric silence; the soothing natural sounds – the twittering of birds, the sound of rain-drops falling -- are now drowned under the cacophony of modern living.
It is in such a sound-polluted scenario that the role of Music becomes important. Music is the most natural set of patterns that can interact harmoniously, not only with man's mind but also with his body. Traditionally, music has always fulfilled the human goals of distraction, excitation, relaxation and meditation. With the increasing thrust of pace and paucity of time, music during this century has continuously moved towards incorporation of fast pace, variety of sounds and greater amplitude. The first and the last are responsible for greater use of percussion, the second and third for use of metallic sounds in the modern compositions. Added to these primary inputs are the technological innovations that have steadily pushed the music away from simplicity towards complexity bordering on chaos. It is agreed that to a certain extent, a large number of modern compositions mirror or portray the contemporary life. It is also accepted, that used to accelerated pace of life, the modern listener tends to identify himself with a faster composition. However, music like all other arts, serves two objectives – the external, active, superficial cause and the internal, passive, personal one. Music is perhaps the most commercialized of arts today. Whereas the commercialization has increased its availability, its aesthetic quality has suffered as a result.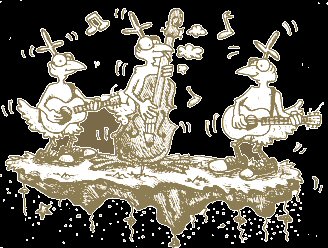 Indian classical music, based on inviolable principles of sound, offers a much-needed respite to the unwary modern man. The notes and their predetermined movement in a Raaga ensure the unerring production of an aria that shall be in strict conjunction with natural biorhythms. Scholars of yore identify each raaga with a particular time of day and/or a season. Chiefly, on the basis of prominent notes being used, they were distributed in four segments of three hours each. During the day cycle, pure Madhyam [Natural F] is dominant, while in the evening cycle starting after dusk, sharp Madhyam [Sharp F] dominates. Such a concept is unique to Indian classical music.
Scholars and musicians hold conflicting opinions regarding the exact time-raaga division, but they all agree that the efficacy of a composition in terms of engrossment and attention of the listener depends on the time of day. Even though the modern scientists have spent little energy on examining such assumptions, there are a large number of groups experimenting with medicinal or therapeutic effect of music. Who knows, the future prescription doctors write might well turn out to be some Bilawal or Bhairava composition on your pocket mp3 player.