CARNATIC MUSIC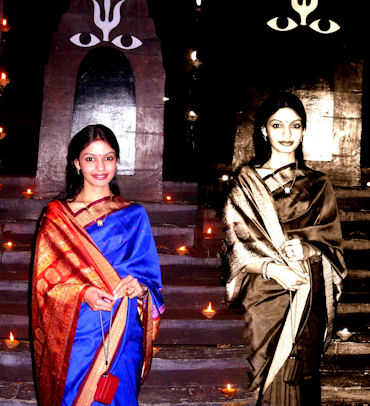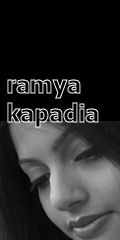 Ramya Sundaresan Kapadia began her Carnatic vocal training under her mother, Smt. Gayathri Sundaresan at the age of three. She received advanced training under the guidance of Guru Sri V. Vamanan in Mumbai, India. Alongside, she learnt to play the Carnatic violin from Smt. Prema Sundaresan, Mumbai. During her college years, she was the lead singer in a number of fusion bands, singing both Indian classical and Western styles with equal flair, and has several commercial jingles and classical concerts to her credit.
Ramya is also a trained Bharatanatyam dancer. She was initiated into the art form by Smt. Shantha Gopinath, Kalakeshetra, and taught the finer aspects of movement, choreography and theater by Smt. Jayashree Rajagopalan, Nrityodaya Mumbai. Currently she is a student of Guru Kripa Baskaran and a senior member of Natyarpana Dance Company's performing troupe. Ramya has composed music for a number of dance productions both for Nrityodaya, as well as for the Natyarpana Dance Company and has provided vocal support for their shows in India and the United States. While she has adapted different music styles to her compositions, she has always been careful not to mix styles during a classical rendition, thanks to her strong foundation in Carnatic music given to her by her mother and Guru.
In Madison, Ramya began teaching Carnatic vocal music in 2002 and now heads the Music Department of the Natyarpana Dance Company. The students are given intensive training in both music theory and rendition. She is also an instructor in the Continuing Education program at UW-Madison. Ramya has taken voice and piano lessons in order to better understand Western classical music. She has also participated in a University Theater production of "The Secret Garden", a musical in 2004, a reading of the play "Bhopal", in 2005, and in "Our Town", a Madison Repertory Theater production in 2006. She has been an active board member of the AIA Cultural Committee and the Cultural Secretary of the Indian Graduate Students Association for the last five years and more recently, has started writing a column in the Capital City Hues.
After receiving a bachelor's degree in Biomedical Engineering in Mumbai, India, Ramya has obtained Master's Degrees in Medical Physics and Neuroscience at UW Madison, USA.
Contact: ramya.3@gmail.com