GHATAM
Music is a God's gift to man. One of the skills of the brain of man is to write poetry and verse. A person with poetic plus musical talents naturally rends to compose.
Many stories have been heard by our senior musicians and music lovers about Swamy Haridas, Tulsidas, Soordas, Miya Tansen, Amir Khusro. Mira Bai and Kabirdas. Almost all of them were saintly gems and intense devotees. They were all natural composers with the devine spirit.
In ancient time the musicians cum composeres used to receive encouragement and patronage by the rich and art oriented kings. Many of them are court musician like Tansen ji and Baiju in the great king Raja Akbars Court. In the South, some of the scholarly kings like Swati Tirunal himself was a musician and composed many krithis.
But in the modern era, ordinary music lovers, musicologists and musicians have turned into composers but receive little encouragement and patronage, since the art oriented kings and their stately courts have vanished. Many high-class composers have left hundreds of compositions and died nameless. Opportunity, fortune, influence, a musical parampara (tradition), all play a definite part in popularizing the works of a modern composers. Often there is more of frustration than achievements. Neglect can work havoc.
The art of composing is tough and very difficult to achieve recognition as very great composers existed & have left their valuable compositions.
The following points are essential for a composer to compose:
1. Knowledge, skill and free time are essential to compose.
2. Excellent knowledge in classical music, light music and other form of music.
3. Strong vocabulary in grammer, language, philosophy, mythology and rasas with rich imagination.
4. Music and text should synchronize each other resulting in Bhava, Rasa and Sahitya.
5. Clarity in notation. It should be original.
6. The spirit of compositions may be of Bhakti, Shringar, Virah or any other mood, depends on the choice of the composer. but it should be well matched with the swaras, laya and bhava.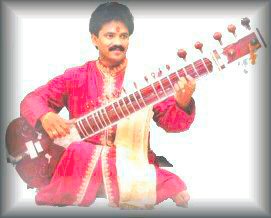 If the composers of today start experimentation and attractive innovations without harming tradition, it will certainly gather more music lovers.
Composres of today are limited to film industry and All India Radio. However the Central Government, State Government, Universities, reputed organizations as well as private individuals with a high status, name and influence in society can improve the lot of composers. Composers in Western music thrive well but unfortunately not in India. When the time will come to recognize rich talents ?.