Shining silver moonlight gliding over smooth waters of the 'Chandrabhaga' and bright golden rays of the sun glittering over the 'Surya mandir' is what one can imagine about 'Konark'. But the definition seems not to be complete unless one includes mentioning about the enchanting sound of musical instruments as well as the ghunghroos.
Yes, Konark becomes alive with the most awaited 'Konark Dance and Music Festival'. This prestigious festival is embracing its 23rd celebration this year and through its previous strong success, one can be very sure of this year's charm as well.
Set to the background of a beautiful temple-like atmosphere, the festival's open-air stage seems to be like a sublime dream for artists to present their talents and artwork upon. Further, surrounded by the lush green trees, clean sand and eye catching beautiful dance sculptures on the stage wall is what the festival venue has its magical attraction for….
Moreover, it is in the month of February when climate is the most pleasant in Orissa, that the said festival is scheduled to commence. The three day festival is to start from the 19th and would dazzle with dance as well as music presentations by various artists.
One important fact is that the renowned Odissi maestro,
Padmasree Guru Shri Gangadhar Pradhan is the director of the festival. He is very well known and appreciated for hosting festivals that have been very well organized and managed.
The 23rd Konark Dance and Music Festival 2008 is organized by 'Orissa Dance Academy' and 'Konark Natya Mandap' in collaboration with Orissa Tourism and Eastern Zonal Cultural Centre.
Day one of the festival will have Odissi dance presentations by Konark Natya Mandap, Nrutyalaya and Orissa Dance Academy, Bhubaneswar. This would be followed by a Tabla recital by Mr. Mallar Ghosh from Kolkata followed by a Bharatanatyam presentation by Ms. Sandhya Purecha and troupe from Mumbai and also a Gotipua dance presentation by artists of Konark Natya Mandap, Konark.
Day two of the festival will start with a Satvik Veena recital presented by Mr. Salil Bhatt from Jaipur accompanied on Tabla by Mr. Ram Kumar Mishra. This would be followed by a group Kuchipudi recital by Ms P.B Pallabi and troupe from Hyderabad followed by an Odissi dance duet performed by Guru Manoranjan Pradhan and Ms. Minati Pradhan. Day two would conclude with the presentation of 'Radha Prem Leela' presented by Nrutyalaya from Nimapara.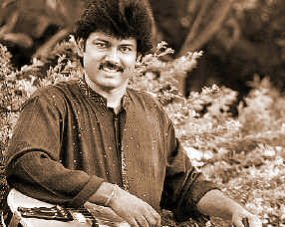 Day three of the festival will host an Odissi vocal presentation by Ms. Nazia Alam from Bhubaneswar followed by a group Kathak dance presentation by Ms. Saswati Sen and troupe with the benign presence of the great Kathak maestro Birju Maharaj from New Delhi. This would be followed by a group Odissi dance presentation by Smitalaya from Mumbai followed by Ranapa and Chadheya dance presentation by Shubhashree Shankhadhwani Kala Kendra from Ganjam.
The festival would also hold a 'Sahitya Utsav' on 20th and 21st February which would have the presence of eminent poets and litterateurs from Orissa.
Further details of the festival can be had from the website: www.konarknatyamandap.org